&

Conversation
A hub of articles and upcoming interviews about how to embrace the power of the &.
&Leadership  |  &People  |  &Money  |  &Frameworks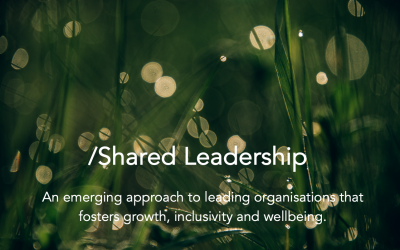 Sara Ramsey & Penny Lawrence reflect and share lessons learnt For founders and CEOs of purpose-led organisations, shared leadership approaches are gaining traction for good reason. A practical way of enabling growth and transformation, they also build leadership...
© Copyright 2020 Wings & Roots