Co-Leadership
Following on from our Skoll World Forum session, "From heropreneurship to collective leadership", we share practical guidance, insights and tools from working with a range of inspirational leaders. 
Co-leadership is proving an emerging trend from start-ups to multinationals. From co-founders of start-ups, to CEOs looking to bring in others to help lead and grow their business, many are seeing the benefits of a more collaborative approach, including: 
improved wellbeing, with the sharing of reponsibilities and workload.
better decision making, with a diverse set of skills, perspectives and background.  
a more sustainable team, avoiding over-dependency on any individual, with succession planning. 

 
 With their kind permission, we are profiling a range of leadership teams, sharing their journey and insights. Upcoming stories include A Founders Journey, Learnings from Self Management, and For Profit & Purpose.  
In the meantime, you can learn about our honeycomb framework that facilitates collective leadership, and read our articles our articles "The Dance of Leadership"  and  "Shared leadership: How thriving leadership teams are evolving". 

Co-founder, Ruth Nussbaum, with the support of her COO, Le Chen, have evolved Proforest into a shared leadership structure, with a hybrid approach combining matrix, hierarchical and franchising models.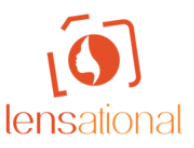 Following up with Bonnie Chiu, Founder of Lensational, having transitioned power and resources to Kenya.

Debbie Croft and Natalie Wilkins, co-founders of Thriving Talent have navigated and grown their social business through the pandemic, adapting to the market and needs of the community.
© Copyright 2020 Wings & Roots