SHARED LEADERSHIP SERIES
From North to South
Transitioning power in a global youth movement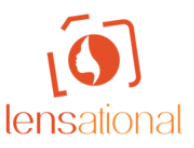 Bonnie Chiu founded Lensational in 2013 to empower marginalised women through photography, building an award winning global youth movement with projects across 23 countries in Asia and Africa.
Several years ago, recognising the desire for greater empowerment within the countries, alongside the progression of her own personal journey as a serial social entrepreneur, it seemed a natural evolution to transition power to the communities. 
The ethos of the organisation meant a natural evolution was to transition decision making and resources to the south, with Lydia Kibandi developing from her programme manager role to Global CEO, with Bonnie stepping back from day to day, becoming a Board Member.
Key lessons
1. Parallel journeys of Founder and Organisation. Bonnie's compelling personal narrative and journey raised amazing profile, funding and awards for Lensational, but also an unhealthy dependency for her and the organisation's sustainability.  
2. It takes time for the stars to align.  For the founder to reflect, explore and be ready to let go, plus for the organisation to put the right people in place to hand over to, and to facilitate and support the transition. This took two years at Lensational
3. Letting go and giving space. It was important for Lydia to do it her way, while feeling supported by Bonnie and the Board.  Navigating cultural challenges and expectations on both sides, the handover was key in enabling a new fresh approach, balancing coaching and guidance with freedom to explore and test, without the shadow of the founder. 
Next steps
There is an outstanding question raised as to  the future of the UK Charity and whether it is needed long term. However, there is a role of holding the mission and organisation, with potential for the next CEO to be based elsewhere.
© Copyright 2020 Wings & Roots